12 Benefits of Using Estate Agents
During these unprecedented times everyone is looking for a way to cut financial costs. When buying or selling a property you need to make sure you are getting the best deal.
It is possible to sell or buy a house by yourself, but it is time-consuming, and you are likely to be at a disadvantage. That's why hiring an
estate agent
may be your best course of action. Here are twelve benefits of using estate agents.
The Advantages of Hiring Estate Agents1. Waste Less Time
Once you
hire an estate agent
to sell your house, that is exactly what they are going to do. While you're at work, they will handle viewings and speak glowingly about your property to get it sold. Not to mention, ensuring potential buyers treat your home with respect when visiting.
2. The Best Sale Possible
Estate agents are trained to sell property at the highest price. They will negotiate with potential buyers to get the most amount of money for your home.
3. High-quality Advice
An estate knows the market inside and out so they can give you tips on how to improve the desirability of your property to get it sold.
4. Property Experts
Estate agents have a wealth of knowledge about the housing market, sale prices and their competitors. Again, with this information they can help you sell your property.
5. Brilliant At Marketing and Selling
An estate agent can market your house in the best way, making it known to potential buyers in the area. Then when it comes to closing the deal, their sales skills will ensure the house sells for the best price possible.
6. Info About Your Local Area
The value of your house is dependent on other properties in your area. The better the location the more you can sell for. Estate agents are aware of this and use this information to create a realistic valuation for your property.
7. A Large Network
An agent will have a range of contacts such as builders, mortgage advisers and surveyors. Whether you want to buy or
sell a house
, the more professionals you have at your disposal, the better.
8. Quicker Results
It could take you months to buy or sell a property by yourself. But with an estate agent this is certain to be faster. You are employing someone to spend hours a day looking for the best deal.
9. Sell For a Little Extra
Estate agents know how to squeeze every penny out of potential buyers. This is something you may not feel comfortable doing, but estate agents are experts at it.
10. Stay Involved with Legal Conveyancing
An estate agent chases the conveyancing chain to ensure that everything runs smoothly when selling your property. This includes assisting conveyancing solicitors with any issues.
11. Get Buyers and Sellers to Commit
One of the most frustrating aspects of the property business is the number of fall throughs. We want to remedy this, and so we get buyers and sellers to commit to the transaction, to avoid fall throughs, so you don't waste any time.
12. Early Access to Buyers
Estate agents can introduce your property to potential buyers, before it has even hit the market, meaning your property may get sold quicker than you expect.
Your guide to Rotherhithe
Rotherhithe is a residential district in south-east London, it is part of the London Borough of Southwark. It is a Thamesside district, located on a peninsula of the south bank facing Shadwell, Wapping and Limehouse to the north as well as the Isle of Dogs to the east.
Our
estate agents love Rotherhithe
for its pleasant marinas, wildlife reserves and selection of new build homes that are clustered in waterfront areas alongside the Thames. The area today is worlds apart from its industrial origin as a dockyard.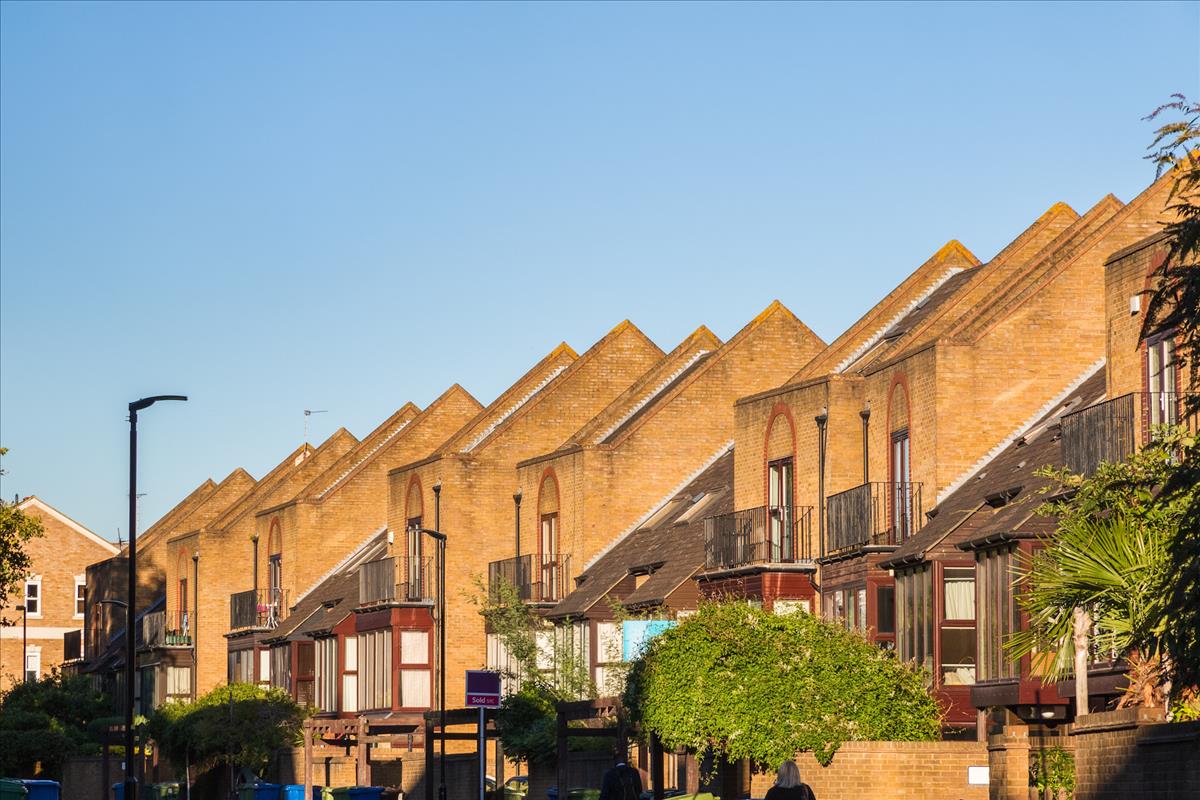 Where to Eat
Green Zen Poke and Matcha Bar
is a self proclaimed one stop shop for healthy and delicious food. They specialise in interesting and classic poké as well as a range of matcha drinks and desserts. If you are looking for health conscious grub, inspired by the shores of Vietnam and Hawaii, this is your place.
For comfort food classics, our estate agents love Simplicity in Rotherhithe. This cafe and restaurant offers British food at its best, expect roast dinners, belly pork and chocolate mousse alongside a range of British staples.
What to Visit
Rotherhithe is a nature lover's refuge, there are an abundance of wildlife reserves, marinas and large open green spaces. Our estate agents find that Rotherhithe is a favourite area for young working professionals and their families, as it is a quiet neighbourhood to raise children in, only a short commute from the City.
Sands Films Cinema Club and Theatre is a working film studio that runs a weekly film club for the general public, membership is free, although donations are encouraged. The theatre has a state of the art 100 seat theatre, often used for readings, lectures, filmed interviews, concerts and plays.
How to Get Around
Rotherhithe is served by three stations, near the river, to the north of the area is Rotherhithe station, a London Overground station. Surrey Quays is also a London Overground station, in the south of the area. In between those 2 areas is Canada Water station, which offers both London Overground and London Underground Jubilee services.
By foot, the riverbank of Rotherhithe offers a section of the Richmond to Thames Barrier Thames Path. Most of the riverbank is accessible for walking, cycling, running, roller blading, whatever your heart desires. There is a proposed bridge between Rotherhithe and Canary Wharf which would offer greater connections to the north bank of the river, but this is not yet confirmed.
How to make your London home look brighter and bigger
Autumn is here and soon the nights and even days will start to get darker and greyer, making our homes feel grim and unwelcoming. Natural light is one of the few things that your home can't have too much of, especially when you are looking to sell. Light can make any space feel bigger and give a property a warm feeling and a sense of home. There are many things you can do to bring more light into your home without having to undertake a major renovation. We have some great and handy tips for sellers on how to make your London home look brighter and, as a result, bigger.
Clever use of mirrors and reflections
Mirrors bounce light around a room and if you place a mirror across from a window, angled right, the natural light will be reflected into the darkest areas of the room. Mirrors are wonderful for making a room look brighter and more spacious, but so are other shiny and reflective surfaces. In your living toom or even bedroom, think about adding some metallic or mirrored furniture or accents to help reflect light around the room.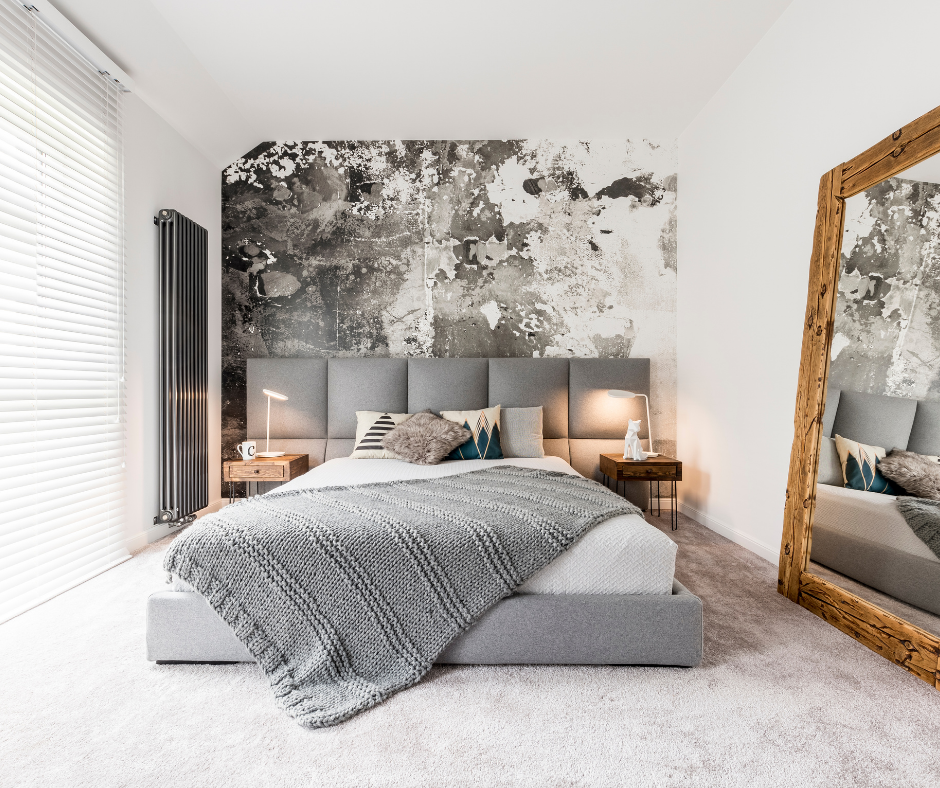 Stainless steel appliances in your kitchen combined with sleek white cabinets will make your kitchen look brighter. In your kitchen and bathroom you could also look at using glass tiles or backsplashes. In the right conditions, glass tiles will reflect close to 100 per cent of the light that hits them. Instead of glass, you could also look at highly glossy ceramic tiles as these have nearly the same reflective effect. When it comes to light reflection, the superior choice of tile is the subway tile but you can't beat metallic backsplash tiles for maximum reflection.
Your choice of window dressing
We use curtains and blinds to block out the light but also for privacy, and even when opening your curtains before a viewing there are some rooms that just won't be able to carry dark velvet drapes without the light being sucked away. Think about swapping your window dressing for lighter shades and make sure that all blinds are fully open before a viewing begins.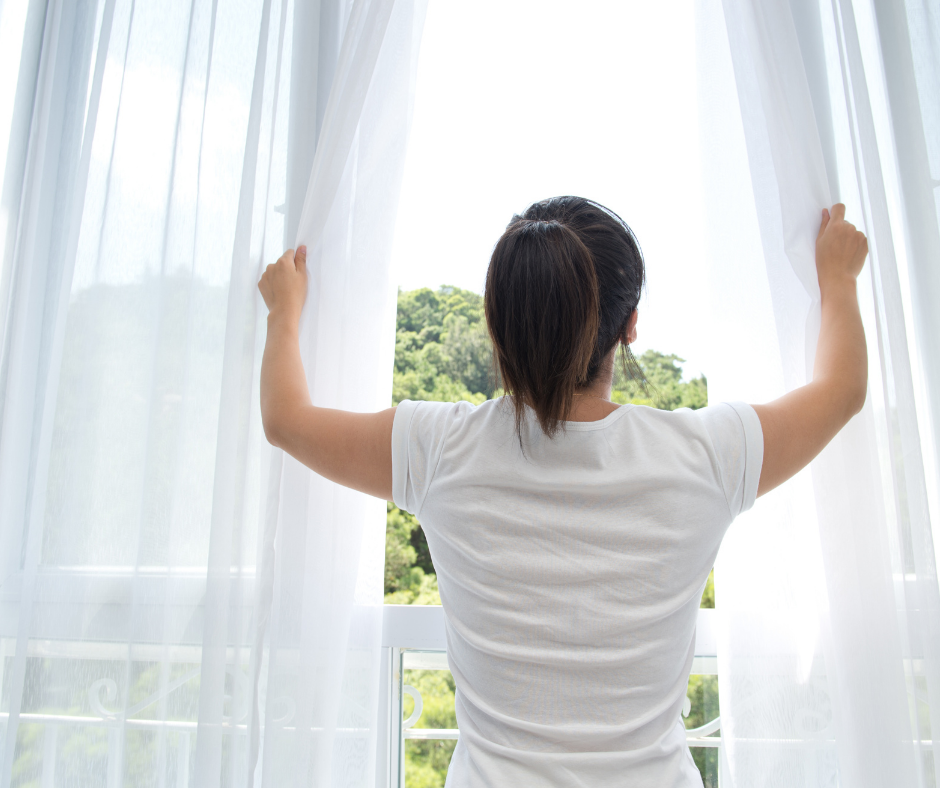 The best paint
Your choice of paint can transform any room, making it look cleaner, more relaxing, cosier and, of course, brighter. It will be of no surprise that neutral shades such as whites and pastels will make a room look brighter, but whilst you're deciding which colour to choose, leave testing splotches on your wall for over 24 hours, this way you will be able to see which looks the best in the differing light throughout the day.
The paint shade you choose for your interior walls is one way to reflect natural light back into your rooms. Nothing is brighter than a white stain, which will also make your home look clean and fresh. If you're not a fan of white, look at the varying shades of off white to see if that works better for you. But remember, this is the home you are leaving, so the colour should be chosen to enhance your home's features and attract potential buyers – you can have fun with colour when you are settled in your new home.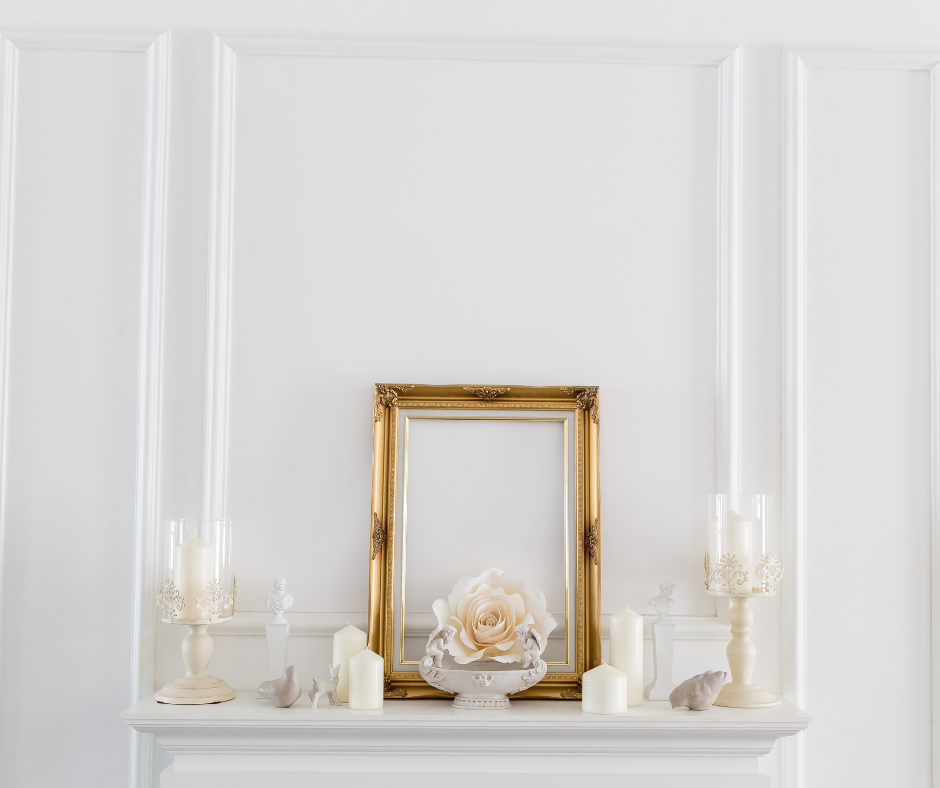 Don't forget your ceiling when you're decorating. The reason most ceilings are white is because white reflects light, yet ceilings can often go unnoticed. Choose a matte finish for your ceilings, as this reduces the glare – plus, they don't need the washability of gloss paints because they won't get touched as much or filled with children's wonderful and unexpected art work!
Furniture
Sometimes it can be hard getting light into a dark room without adding a new window – you don't have to go to such an expense, instead play with the light you already have. Angle your furniture towards the light so that it reflects off it, especially if it is pale in colour. You may not be able to get more sunlight into your room but a large light coloured rug will help brighten it up, especially if you have darker floors.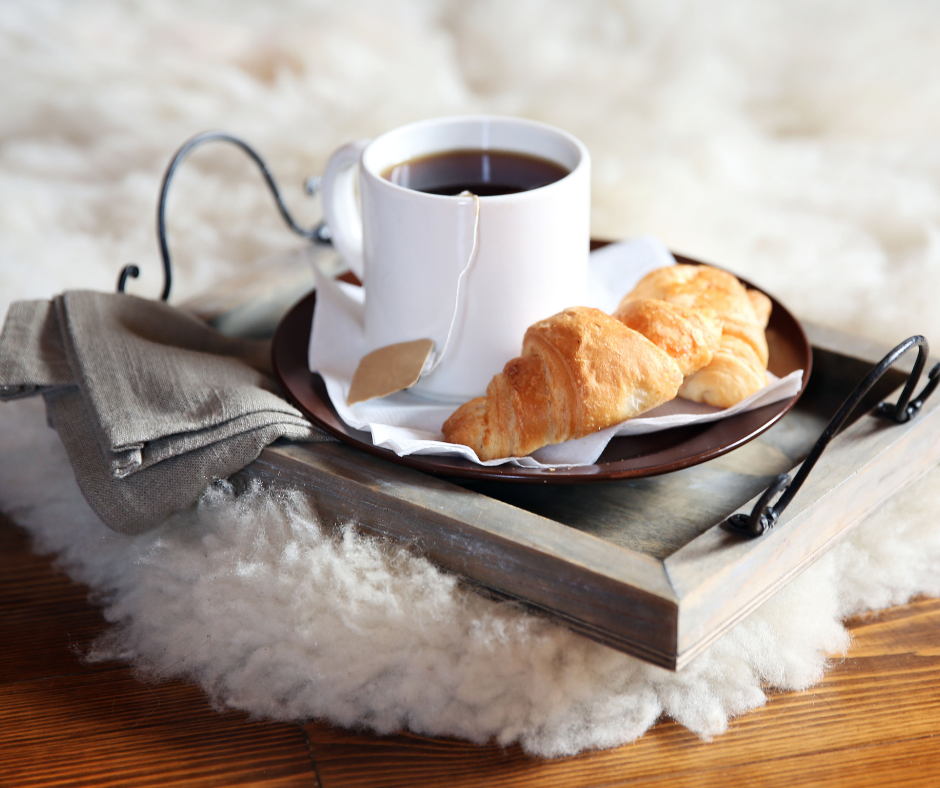 Clutter also has a way of draining light from a room and making it feel claustrophobic and unwelcoming. By decluttering, organising and minimising the amount of furniture you have in a space, it will feel larger and brighter as a result.
Importance of light
Never forget the importance of light when selling your home in London, you don't need to knock down walls to make a difference. If you want to understand the difference we can make to your selling experience, give our team a call on 020 3002 2650.