Huge mistakes you can make when choosing an estate agent in London
One of the biggest decisions you will make when you sell your home is choosing the right estate agent to get your house sold. There is a wealth of choice, from high-street estate agents to those working online; from big national companies to local independent estate agents, such as ourselves. You may think that this decision is pretty straightforward, yet it is vital that you don't make any huge mistakes by rushing your decision without doing your homework. Instructing the wrong estate agent will do doubt lead to financial and emotional headaches ahead, so what do you need to look for when choosing an estate agent to sell your home in London?

Attracted by the lowest commission
Once you have decided to sell your home, it's time to interview a number of estate agents. Where many sellers go wrong is that they see an agent valuing their property as just that. It's more than a valuation – this is your time to question, challenge and discover everything you can about this agent.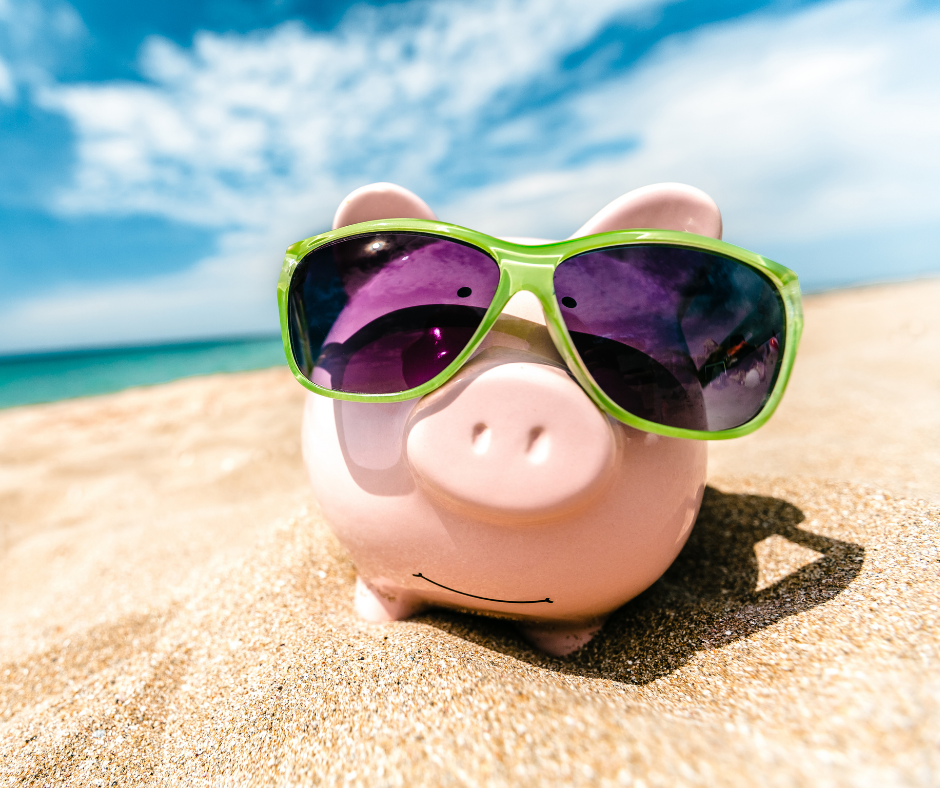 There are many estate agents who will offer a very low commission simply to win your business. You may see this as saving money, how can it be a bad thing? As with every business, estate agents invests in many areas, from the marketing strategy for your property to ensuring you have the support you need as you move through the sales process. At the end of the day, we have exceptionally high standards for what we believe a client experience – your experience – should look like, even if issues arise. What experience will the other estate agents provide? Make sure you understand what and how they invest in selling your home.
They are going to sell it for how much?
Who wouldn't be attracted by an agent who values your home at a few grand more than the rest? You can see pound signs popping up in front of your eyes. Choosing the agent who offers you the highest valuation is a very common and natural mistake to make, but think: is this price realistic, or are they sneakily trying to get your business?
Some agents may value the property higher than others – as long as they can show a track record of achieving their asking prices, you have nothing to fear. But overpricing a property is a curse – let us explain why. There is an optimum time period when your home will attract buyers when it is listed online, which is in the first few weeks. Buyers do their homework; they will know every home on the market in the area within their budget and will have alerts set to be notified when such a home becomes available.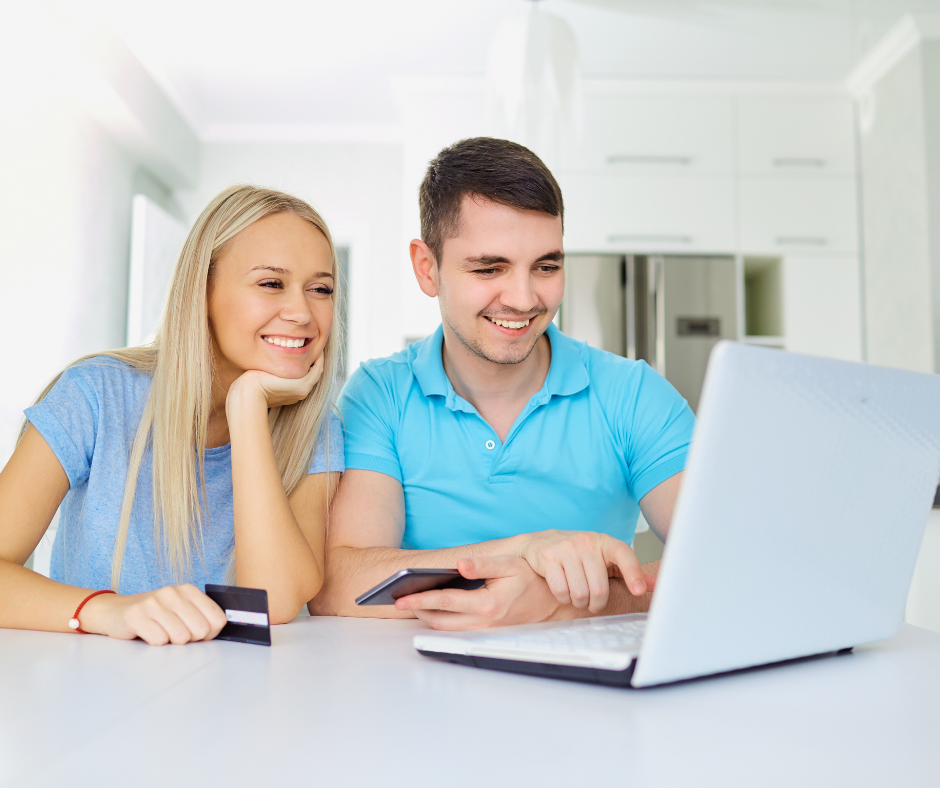 If it's priced too high, your home won't even come up in their searches. Even if they do see it, they will know themselves from viewing other similar properties that it seems a little steep. They will either view and put in a cheeky offer, or just ignore your home and move onto the next. The longer your home sits on the market, the staler it will become, losing its initial 'star power' to be replaced with a sense that it has been left on the shelf.
This is why you should research the agent's track record – ask them for their results, make them prove to you they deserve your business. Right Now Residential want to show you what we have achieved for our clients, because we are proud of our successes.
Just because they've sold more houses
Of course, it looks good if an estate agent has sold lots of houses, but again you need to put that into context. How many houses that they've listed have they sold? Let's explain. If this agent has sold 50 houses and their competitor only 20, then they must be better, right? Maybe not.
If Agent A has sold 50 houses but they listed 90, that's a high percentage of houses that they committed to sell and didn't. If Agent B has only sold 20 houses but listed 21, this shows they have been dedicated to getting those houses sold. The data is only a guide, but if you put it into context you'll get an understanding of who the agent is and how they work.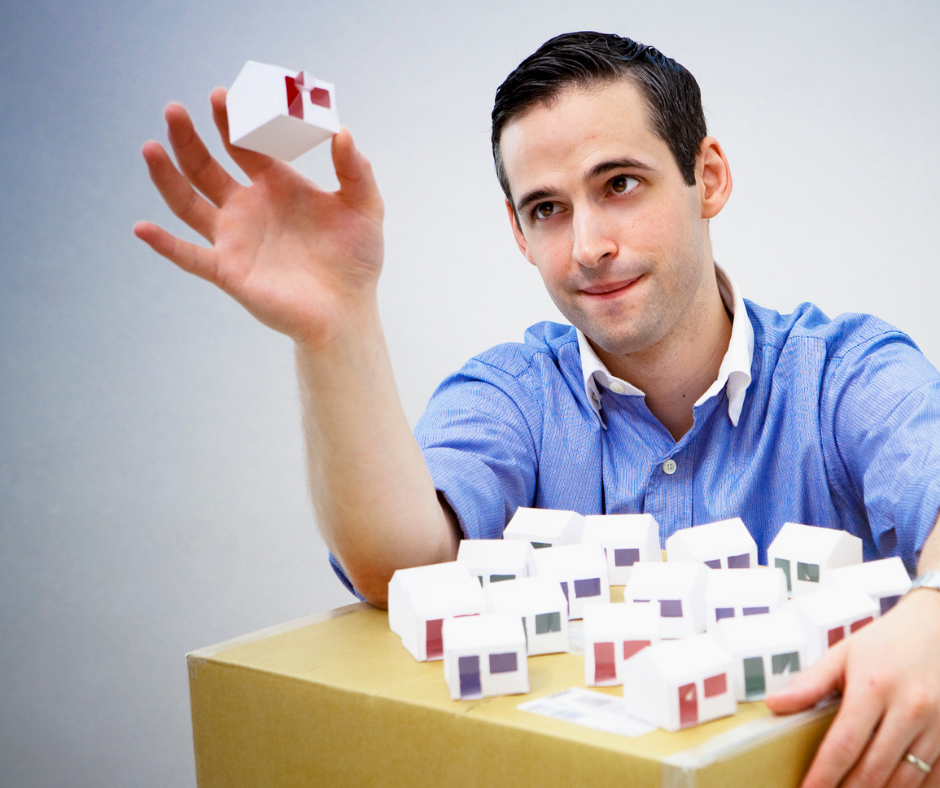 I liked the first one
When you decide to sell your home, estate agents may have been recommended by friends and family and one in particular may stand out to you so you decide to get them round. You like what they have to say and without seeing anyone else you decide to choose them.
How can you compare different agencies if you only see one? Each estate agent will have their strengths; they may offer different marketing approaches, some which may really suit your home and its potential buyers. Interviewing more than one agent will give you a better understanding of the London property market and who will be the best fit to sell your home.
What do their clients say?
You may have already read the testimonials on their website or Facebook page, but why not ask previous clients their thoughts? By placing a message on one of the local Facebook pages you will no doubt get some honest replies. Another way is to do your own mystery shop – call up the agency and ask some questions, this will give you an idea of how clients are cared for and supported by the agency.
Big decisions
Without doing your due diligence, it is easy to make a mistake when choosing an estate agent to sell your home. We love it when a client puts us through our paces because we know they are committed to making the right decision for them and their home.
Are we up to the task of selling your home? Call our Right Now Residential team today on 020 3002 2650 so we can organise a time to tell you why we are the best agent for you and your property.
What to keep and ditch when selling your home in London
We know that when you decide to put your property on the market in London, the process can feel overwhelming – especially as it can be full of uncertainty. Where do you start? What do you need to do to your home to make sure it doesn't linger on the market? Take this as your quick guide to those simple décor touches that can highlight and hide, and will help to get your home sold. They will make your house glow and appeal to buyers in the hope that it will be snapped up quickly.
What should you keep and ditch when selling your home?

Keep – Fresh flowers
There is nothing like fresh flowers to make a space feel warm and inviting, it gives the buyer the sense that you care about your home and how it is presented. Think about adding flowers to key spaces such as your dining table, maybe the kitchen island, the living room. You could even think about artificial or dried flowers, succulents or orchids to supplement your displays – a bunch of lavender on a pillow or in the bedroom is always a lovely touch.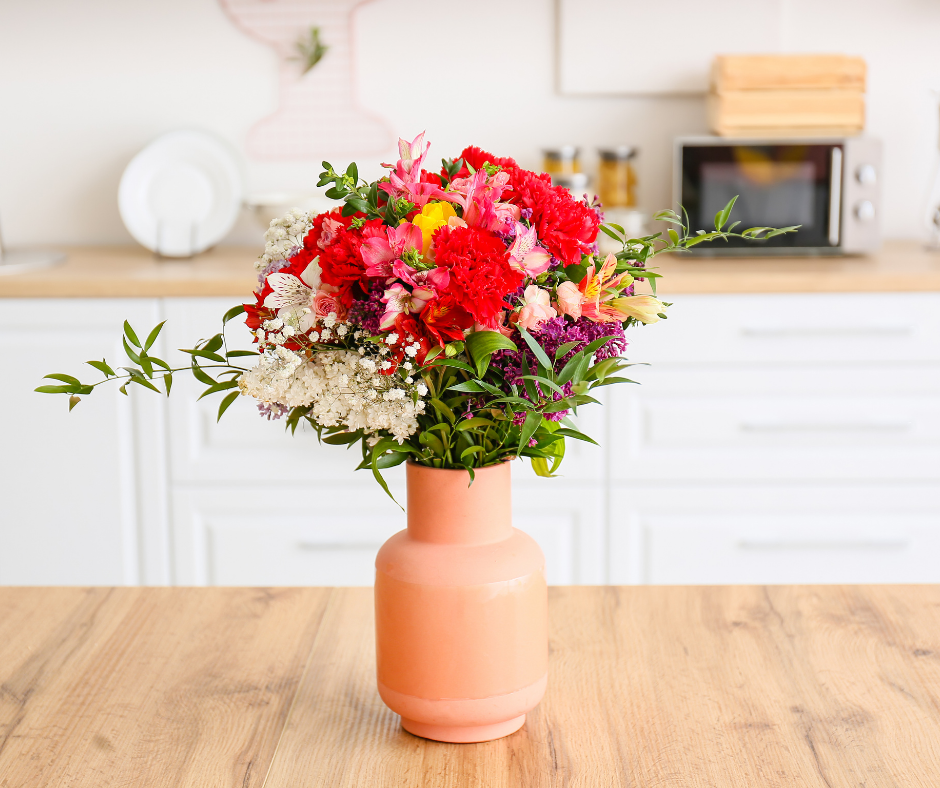 Keep – Mirrors
Any room can benefit from a mirror. They brighten the space and can make it appear larger, which is amazing if you live in a smaller home. It's not only hanging mirrors, think about adding some mirrored finishes – perhaps a vase, tiles, or even the odd piece of furniture, as when strategically placed they can easily enhance a room.
It is also worth thinking about replacing works of art with mirrors, as we all have our own tastes and should they not align with a potential buyer's preferences it could subconsciously turn them off your home. Use a large wall mirror in a small room, as this adds dimension to the space making it more appealing, and place mirrors near windows so the space can benefit from the reflected light in the room.
Keep – New towels
Ditch – Used towels
Yes, towels. This may seem a strange conversation to have, just like which way the toilet roll should be placed (although the answer is always over, in case you're curious). Bathrooms are one of those rooms that can win buyers over; they want to see a haven, a spa-like experience that makes them want to relax and ease their stresses away. And nothing screams luxury quite like fluffy new towels, which is why we recommend you purchase a couple that can be used for photographs and viewings.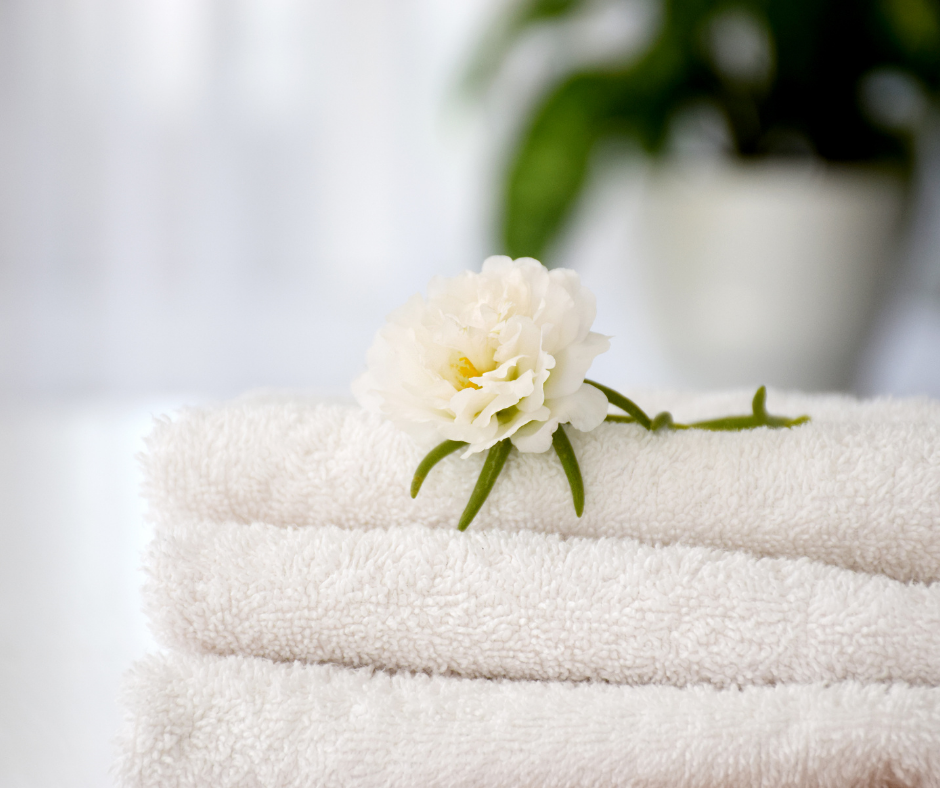 These sacred towels are there for display purposes only – that is, until you move, then you can get the full experience of wrapping yourself in these bundles of softness.
Keep – good lighting
One quick way your home can turn off buyers is to have no light shining in – there is nothing attractive about a dark and moody home. We would always recommend the rule of three when it comes to lighting your home – by this, we mean having three sources of artificial light per room, such as two table lamps and one floor lamp. Make sure you use clear, incandescent lightbulbs.
In addition, don't forget to emphasise your home's natural light – open all your curtains and blinds and cut back any trees that could be stopping light from flooding a room. A light-filled home is welcoming and will sell more quickly.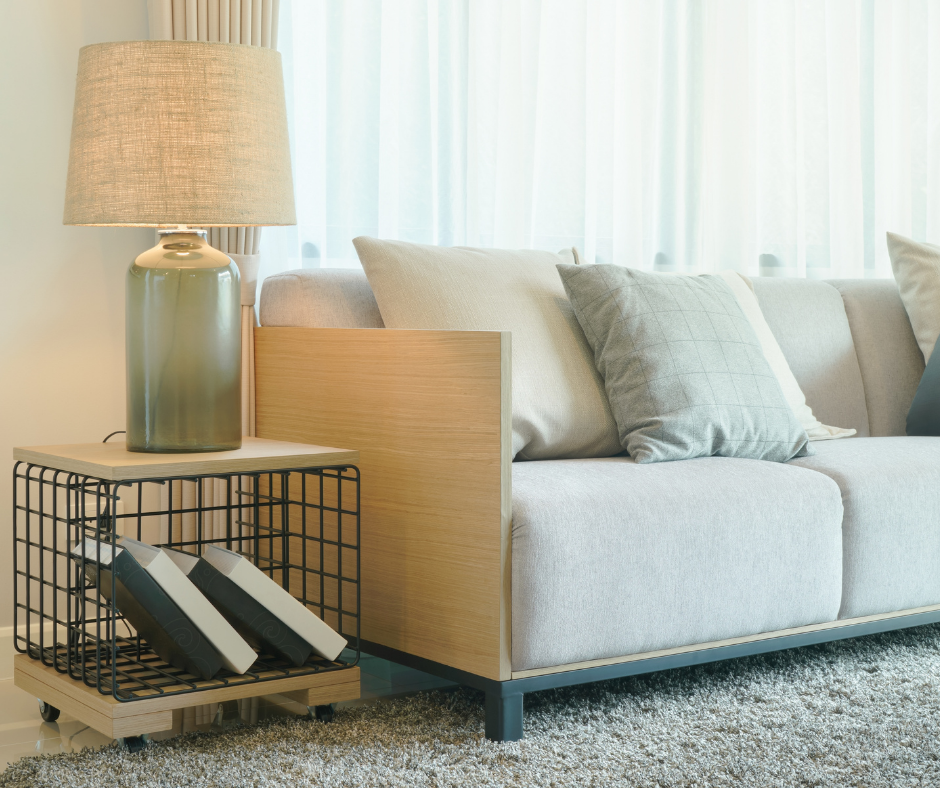 Keep – Blue
It has been
scientifically proven
that the colour blue can make people feel more relaxed and calm. That doesn't mean that you need to grab a paint brush and start adding blue to your walls, as this could see buyers running. You can add blue in a more subtle way, such as adding a blue or teal cushion, a throw or even a planters in your garden.
Ditch – Politics, allegiances
We are all have our opinions, sports teams we support, and groups we may be aligned to. This is great, but not everyone will have the same viewpoint. You may be lucky and only have viewings from similar minded people, but what is more likely is that someone will view your home and instead of focusing on what your property has to offer, they will take away that you have different opinions. Where possible, neutralise your home so it can appeal to the widest number of buyers possible.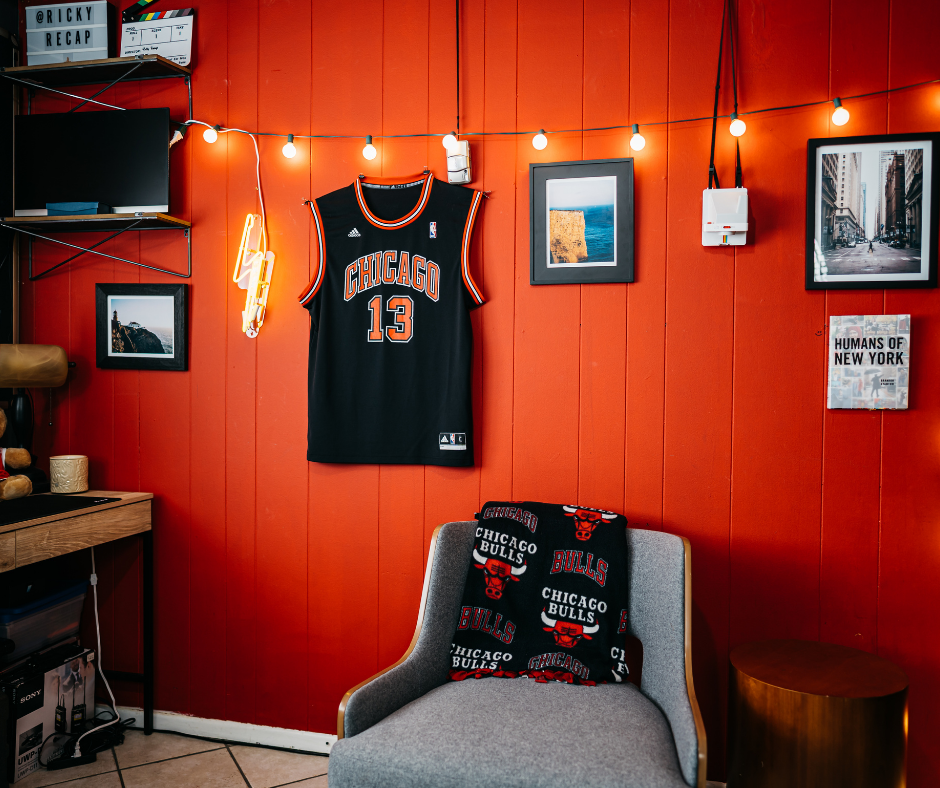 Ditch – Collections
You may be passionate about vinyl, be Star Wars obsessed or a Lego nut! But when it comes to preparing your home for sale, find a way to hide your collections or tone them down a lot. A lot of 'things' will not only make your home feel cluttered, making buyers think it lacks storage or is smaller than it actually is, but it will also make it hard for a buyer to envision themselves living there. This is never a good thing when you want to sell.

Ditch – The personal
We all have family photos and portraits displayed in our homes, and they are doing no harm – right? Actually, they can hinder your sale, as again buyers will only see you in this house and could struggle to picture themselves living there. It isn't just photos but also medals, fridge magnets, costumes – anything that reveals too much about your personality or lifestyle. You should make space for buyers to imagine your house as their home.
Keep – Our number (02030022650)
If you're looking to not just list but sell your home in London, come and speak to an agent who understands that the smallest of details can make the biggest difference. Our team at Right Now Residential are looking forward to your call.
The anguish of selling a house that still feels like home in London
There can be an unrealistic notion that anyone selling their home is desperate to move, the reality is often quite different. Your decision to move could very well be a practical one. You haven't fallen out of love with your home; on the contrary, you can't imagine living anywhere else. But the pandemic, your stage in life, or circumstances have led you to make the heart-wrenching decision to find a new home. At Right Now Residential we want you to know that we understand the anguish of selling a house that still feels like home, and we have some tips to make this big life change a bit easier.

The memories
How many firsts has your home seen? The celebrations, the tears, the laughter and love. You can no doubt play a movie in your mind of what each room has borne witness to over the years – as they say, if walls could talk… Memories are so powerful, something as minor as a particular scent can spark an instant memory and with it a whole lot of emotions. That's what the thought of leaving will be doing to you right now, filling you with an abundance of emotions.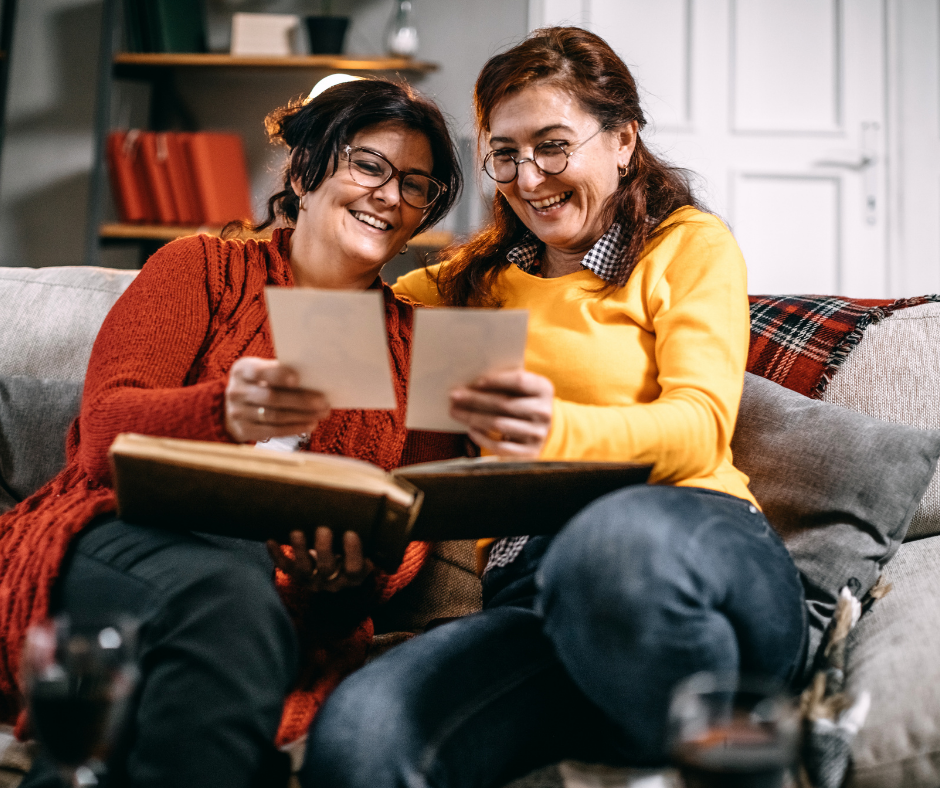 As difficult as this move may feel right now, nobody can take away your memories – they will travel with you wherever you go. Instead of focusing on what you will miss, try and concentrate your attention on the joy that this house has brought you over the years. Talk about the fun times and keep the memories alive, but don't let them hold you back otherwise this could hinder your sale and your experience of this move.
When selling a house that still feels like home, it can be difficult to keep your attention on what is needed to benefit the sale. Your home may seem perfect as it is, but you need to try and see it from a buyer's point of view. Could a lick of paint brighten a tired space? What about if you decluttered your kitchen and organised your garage? Every action you take to benefit the sale will also aid your future, as it will help you achieve a higher offer giving you those extra pennies to take to your new home.

You're not allowed to move!
Just as it's difficult for you to say goodbye, it could also be a wrench for your grownup children, especially if it's a home they spent a lot of their childhood in. We have heard from many sellers in this situation, who tell us their children have forbidden them from moving. You know deep down they just want the best for you, their sentiment towards this property could be stronger if they see it as a stable thing in their life, that place they can always go back to and will always be 'home' for them.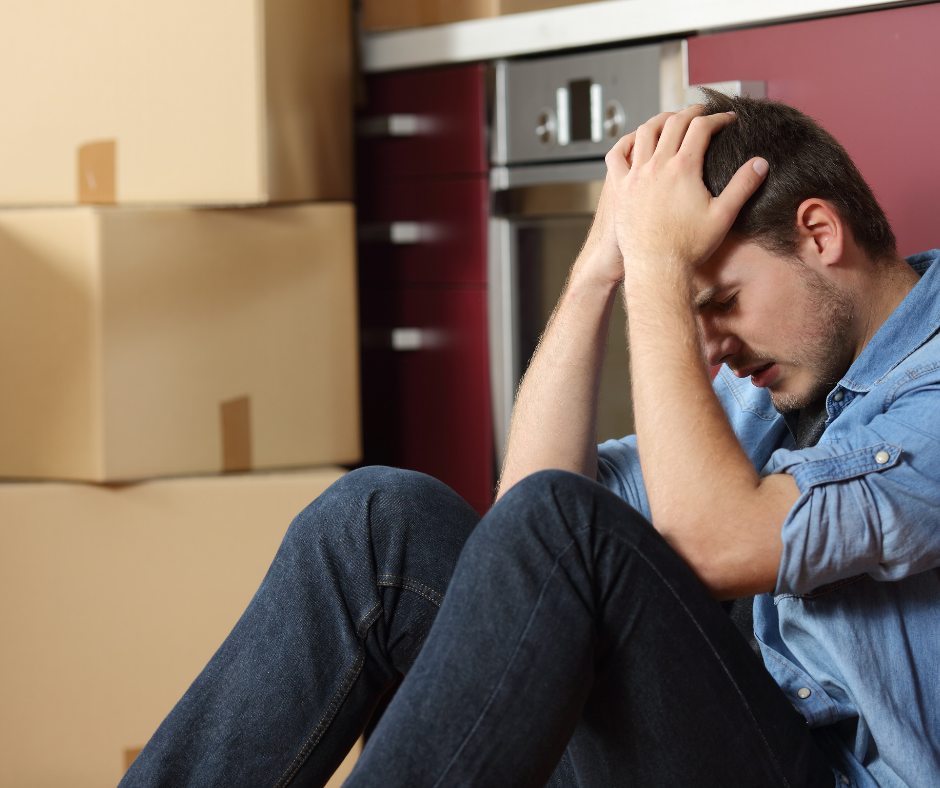 Discuss the move with your children as early as possible, so they have time to work through their emotions as you do. They love you and know the benefits of this move. From our experience, after a couple of years in your new home, they will be extremely happy that you made the right decision for you! We feel part of a family.
You have the most amazing neighbours that, over the years, have come to feel like family – celebrating together, supporting each other, and of course the parties! When you leave your house, you are also moving away from a community that has shown you so much love. This can be difficult to come to terms with, but true friends will be there for you no matter what. As we move through life, people come and go, and you never know who you will meet in this next chapter of your adventure!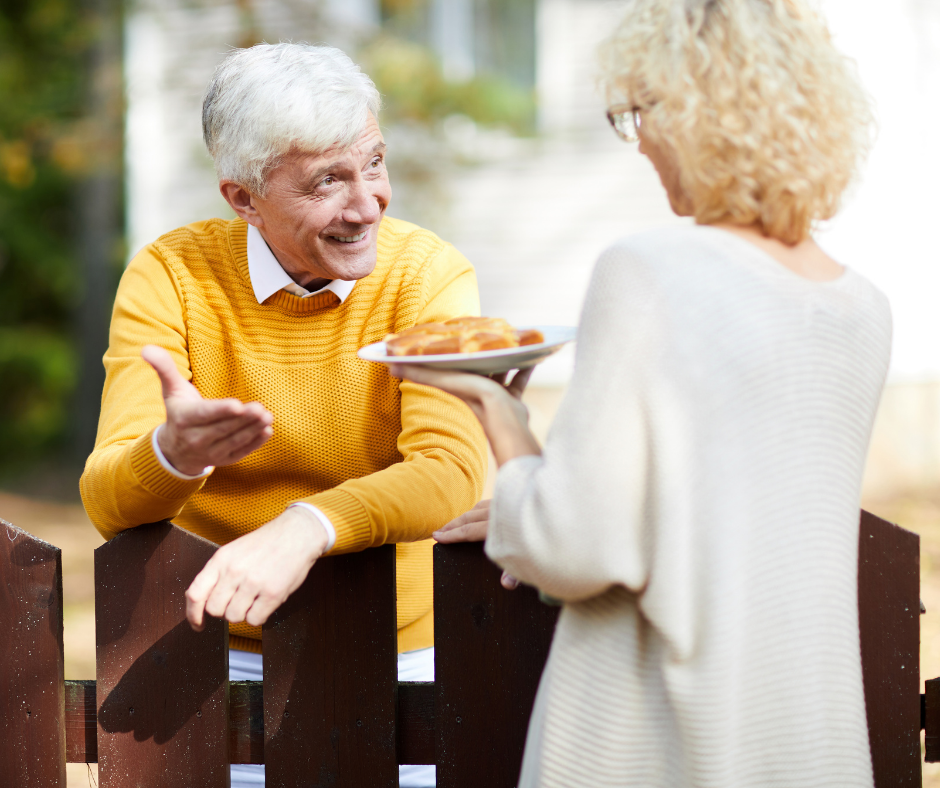 Will I feel at home?
One stumbling block many sellers in this situation worry about is whether they will find another house that will feel like home. You need to go on your search with an open mind and see properties that you would never have dreamed of viewing – a complete change could be exactly what you need. Never try to find the same exact home in a different size or location, because it will never quite be its equal.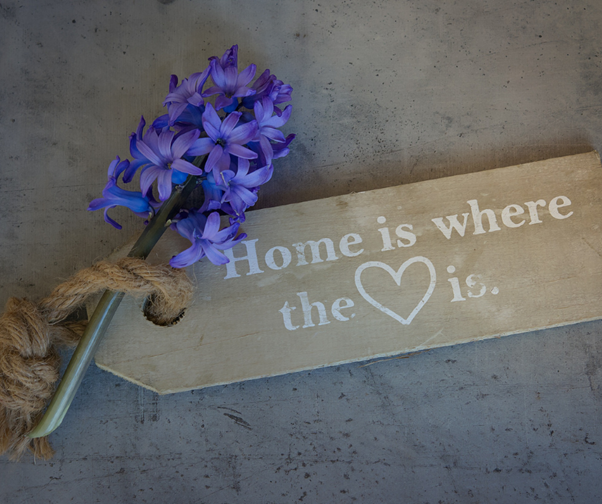 There will be a house out there that gives you 'that feeling' when you walk through the door, and slowly but surely, as the days and months pass, this new house will start to feel like home.

Always look forwards
It's hard not to reminisce or look back when you are thinking of leaving a house that still feels like home, but if you stay there, you could hinder a potential move. Keep your eyes on your 'why' for moving and see it as the exciting next step you are envisioning. Yes, you will have emotional days, but when you look back in years to come, you will be thankful that you had the courage to make that move when you did.
No matter what your motivation for moving, we are here to help you make it as smooth as possible. Give our wonderful team a call on 020 3002 2650.