Published: 17/06/2022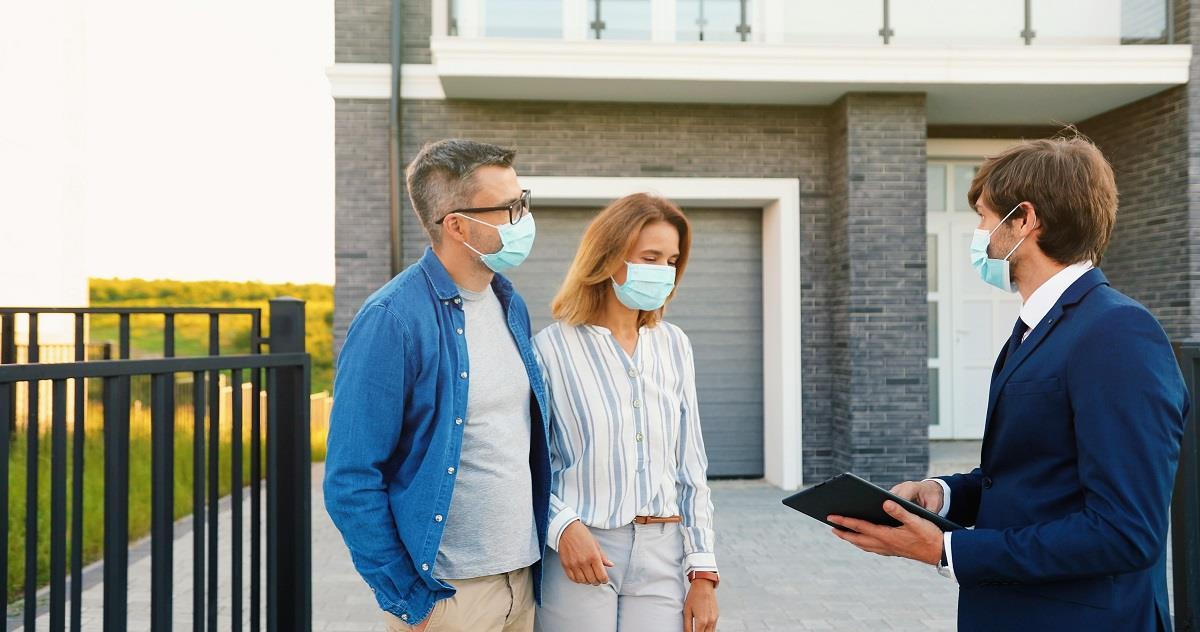 Estate agents
are professionals when it comes to knowing the property market and helping you get the best deal. Buying or
selling a property
can be challenging because there are so many variables to consider. Therefore, hiring a reliable
estate agent
can make the process much smoother while providing you with valuable information and contacts.
Why Hire An Estate Agent To Sell Your Property?
Security
At Right Now Residential, we secure your sale and protect the price you agree with a buyer. Our Law Society approved reservation agreements secure commitment between buyer and seller and if your buyer breaks the terms of the contract and withdraws unreasonably, we will penalise them and financially compensate you. We are the only agent to actively be stopping property sales from falling through.
Honest Guidance
A quality agent will provide you with the best advice to ensure you understand everything from current market demand to the art of presentation. This ensures you are fully informed and know what to expect from the process of bringing your property to the market. Their guidance is designed to yield you the maximum results to get the most from your asset. Online price calculators do not account for your property's unique attributes and are unlikely to accurately represent your home. A quality agent will not hold back and will help you to explore your options with honesty and evidence.
Active Buyers
An estate agent will typically have active buyers registered on their database, ready to introduce to your property before it even reaches the market. This ensures you hit the ground running, as viewings can begin even faster. Estate agents also know their buyers I great detail, so will be ideal to spot the perfect buyer from an early stage.
Managing Viewings
Buyers are likely to be more honest about your home when you are not there. Estate agents will conduct viewings on your behalf, which helps them to get better feedback from viewings which can be used constructively to improve your selling experience.
Giving Advice
A good estate agent will keep you updated throughout your selling journey but adapt and advise you on a regular basis. They will constantly tweak your marketing strategy in an effort to secure you the desired outcome.
Managing Relationships
Property transactions are stressful; there is no denying it! Agents work hard to communicate between the buyer, seller and their solicitors so that things move at a good pace. Even if you sell to someone you know, it's a good idea to have an agent act on your behalf to keep relationships professional and smooth running, even when tensions get high.
Why Hire An Estate Agent To Buy Your Property?
Be the First To Know
Registering with an estate agent means you will be the first to know about new listings, ensuring you can get your foot in the door before the property is released to the market. You'll also be informed about off-market properties; those which are for sale but you will never find online.
Familiarity Of The Area
It is a daunting proposition to move, especially if you move into a completely new neighbourhood. An estate agent will be able to inform you of the area and help you to feel at home; from the best schools and parks to transport links, restaurants, coffee shops and access to local amenities. Detailed local knowledge allow agents to give you helpful shortcuts to get to the station faster or even just to understand a little more about prices in the area.
Meet Your Requirements
Finding a home that meets every single one of your needs is extremely difficult by yourself. Not to mention, it's incredibly time-consuming. By hiring a real estate agent they will take care of prospecting different properties which will allow you to focus on making the final decision. Professional estate agents will identify and relay back to you homes that match what you're looking for. They will also manage your expectations and explain if and where you may need to make compromises…. Sometimes the wild card can be "the one".
Get The Best Price
Whether you're purchasing or selling a property, reliable estate agents will help ensure that you get the best price. For example, when you're looking to buy a home they negotiate a price that is more affordable for you. Likewise, when a potential buyer is interested in your home, an estate agent will do everything possible to maximise the profit you receive.
If you are interested in hiring a dependable and knowledgeable estate agent, call us on 0203 002 2650 or send an email to info@rightnowresidential.co.uk. We will happily explain our estate agent services in further detail.
If you are interested in hiring a dependable and knowledgeable estate agent, call us on 0203 002 2650 or send an email to info@rightnowresidential.co.uk. We will happily explain our estate agent services in further detail.