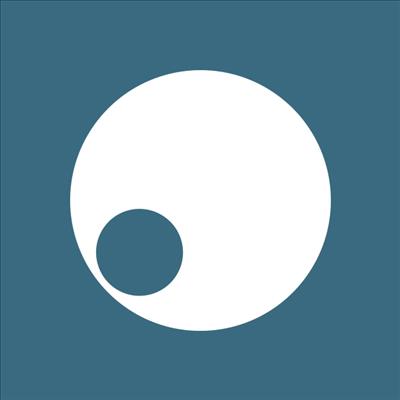 Peter Murphy
---
Having gained invaluable experience from working with several agencies around the Capital, Peter, a Londoner born and bred, launched Right Now Residential in 2010 with the drive to want to start an agency that was set apart from the rest. He has achieved just that. With a strong team, he continues to lead the company and has become friends with every client that has walked through the door. It is this personable, honest and fresh approach that has established Right Now Residential as an award-winning independent estate agent in London today.
Bryan Mansell
---
Following 31 years in senior management positions with Foxtons, Countrywide, LSL and what is now eProp Services, Bryan is a key architect of Gazeal and Chief Uncomplicating Officer. Bryan works on the strategic board helping to shape the direction and customer base of the business. He's also an active member of the MHCLG steering group on improving the Home Moving process.
Caroline Offergelt
---
With a passion to change the perception of estate agency, Caroline's honest approach to buying and selling has earned her the reputation of being an incredibly trustworthy advisor. Determined to provide the best customer service, she goes out of her way to ensure clients always feel informed, understanding the importance of efficient communication. Having worked in the central London market throughout her career, her personable but truthful guidance will guarantee you know how to best present your property to market, enabling you to get the best results.
Sandra Gomes
---
Having only worked in London's residential property sector, Sandra could be described as the perfect blend between accounting and operational experience. With her extensive knowledge and guidance every step of the way, you can have total peace of mind knowing she is overseeing the finance and property management teams. She continues to grow positive relationships with all clients. Sandra is ARLA qualified, the mother of teenage twins, loves family time, great food, yoga, general fitness and travelling.
Josh Wilson
---
Approaching 5 years at the company in January, Josh achieved promotion to Senior Negotiator within 18 months, and has been delivering a consistently outstanding service for clients across London. He has integrated Right Now Residential culture and beliefs in his day to day life along his journey, and has attributed this to making him the person he is today: an individual that can be depended on by friends, family, clients and colleagues. Josh let his first property on his very first day at Right Now Residential, a modern Studio in London Bridge. He went on to sell his first £1million+ home a year later. Josh is an avid Charlton Athletic fan and has followed them up and down England, through good and bad (more bad) times.
Caitlin Brathwaite
---
Caitlin's story will show soon!
Denim Islam
---
Having worked in the lettings industry for over 8 years, Denim has a great know-how on the lettings market. He is a bundle of energy and enthusiasm, radiating positivity. He has a natural drive and motivation towards growing within the company, and building upon our great cultuer. You will not forget a phone call with Denim, and he is always keen to give customer and client guidance. His array of suits light up the office as much as his voice, and ability to say a short phrase in countless languages.
Olivia Rennalls
---
Olivia takes pride in truly getting to know her clients and understanding that a moving process can be one of the most stressful times someone can go through, she does everything to make that process as smooth and stress free. Having been based outside London before relocating, she has had first hand experience of all the hurdles that may present themselves when moving to the big smoke. Olivia is an avid painter who immerses herself in commissioned pieces in her spare time.
Dom Moore
---
Dom hit the ground running with his first job in property, at Right Now Residential. Having studied international business, he was eager to enter an exciting and challenging industry, and has enjoyed visiting some of the most premium properties across the capital, while meeting people from across the globe.
Evija Brozena
---
Evija has had over 5 years property management experience. Evija has praised the ARLA qualification for giving her a better understanding of her role working in the estate industry. She enjoys working together with driven, talented and determined people and this is mirrored in her individualistic level of
care to her work. When out of the office, Evija likes to be surrounded by nature and embraces simply camping or travelling.

Stephenie Allen
---
Stepeheni's story to follow!
Dawn Cunningham
---
Dawn has had 10 years' experience in residential sales and lettings, working in both sectors sets her industry knowledge at a high level. She can adapt to the business needs and values that she feels trusted to carry out her work and feels supported in her career progression every step of the way. In addition to valuing the work environment, she appreciates a good coffee- to which she has praised our office coffee machine. Originally from Essex, she moved to London 4 years ago and is in the process of looking to buy a house (and perhaps a Dachshund puppy) with her partner.
Ilinca Ioanovici
---
Passionate about property management, Ilinca speaks 3 languages and joined the team after gaining valuable experience working for a property maintenance company. She is currently studying ARLA to be able to provide the best support to landlords and tenants across her portfolio. She loves the team at RNR and shares the dream of bringing a new culture to the residential world. Ilinca is also an animal lover, vegan enthusiast and is always up for a game of ping-pong.

Lindsay Bushell
---
New to the industry, Lindsay has loved her introduction into estate agency, and enjoys the supportive and super friendly environment at Right Now Residential. In her spare time she likes running, going out for food and spending time with her friends.
Anca Serban
---
Anca's story is coming soon.


Flo Thompson
---
Flo's story will show soon